First comes Love,
Then comes Marriage,
Then comes Junior in a Baby Carriage!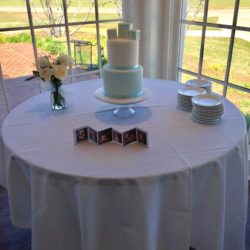 After a wedding the next biggest expensive party is a baby shower. While baby showers aren't nearly as elaborate as weddings (or most aren't) they are still something that can either the parents-to-be or the person hosting will need to make sure they have enough funds for. The baby shower in the cost break down below would be considered a very nice baby shower with a plated lunch and a custom cake & cookies. This baby shower was also held at a low key Country Club. The over feel of the very nice baby shower is more in line as a low key Kardashian Baby Shower.